China Hot Selling High Quality 12 &100 32 Cavities Test Tube Mould
Product Detail
Deying Mould Factory Video
Mold Production Video
Product Tags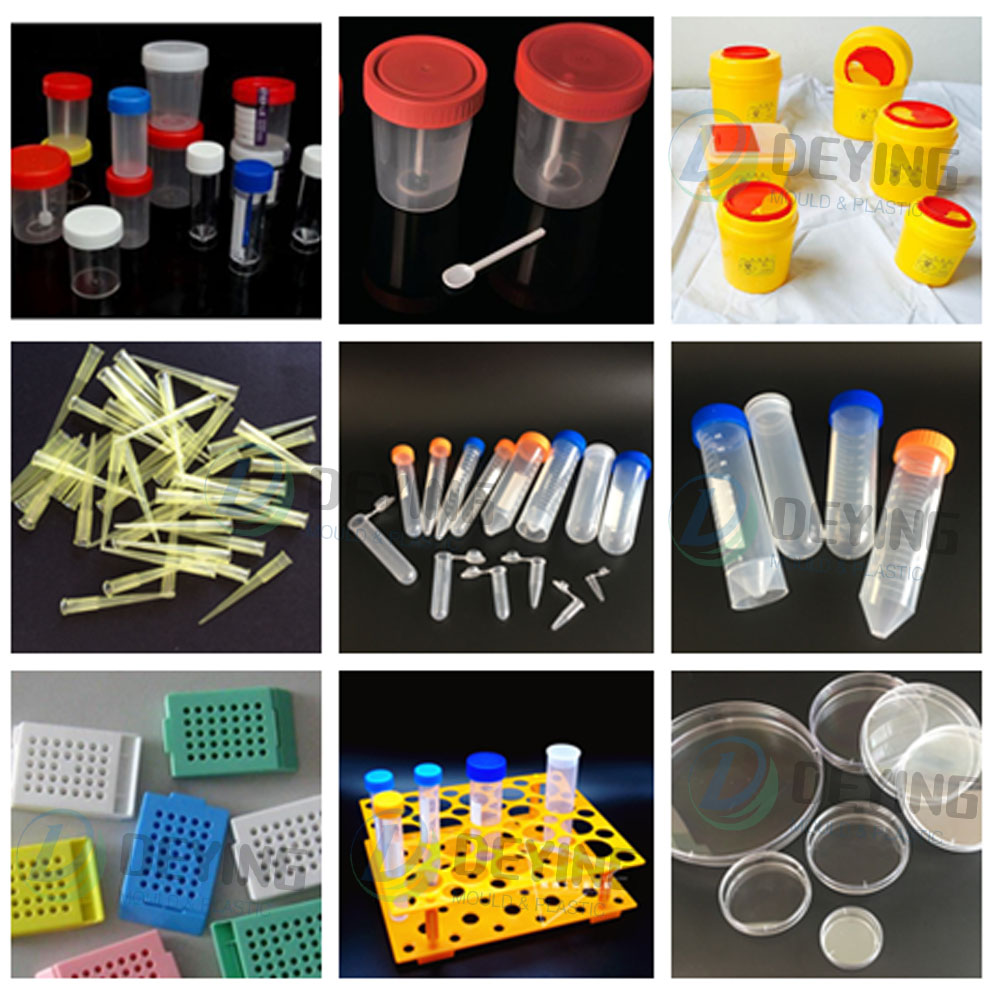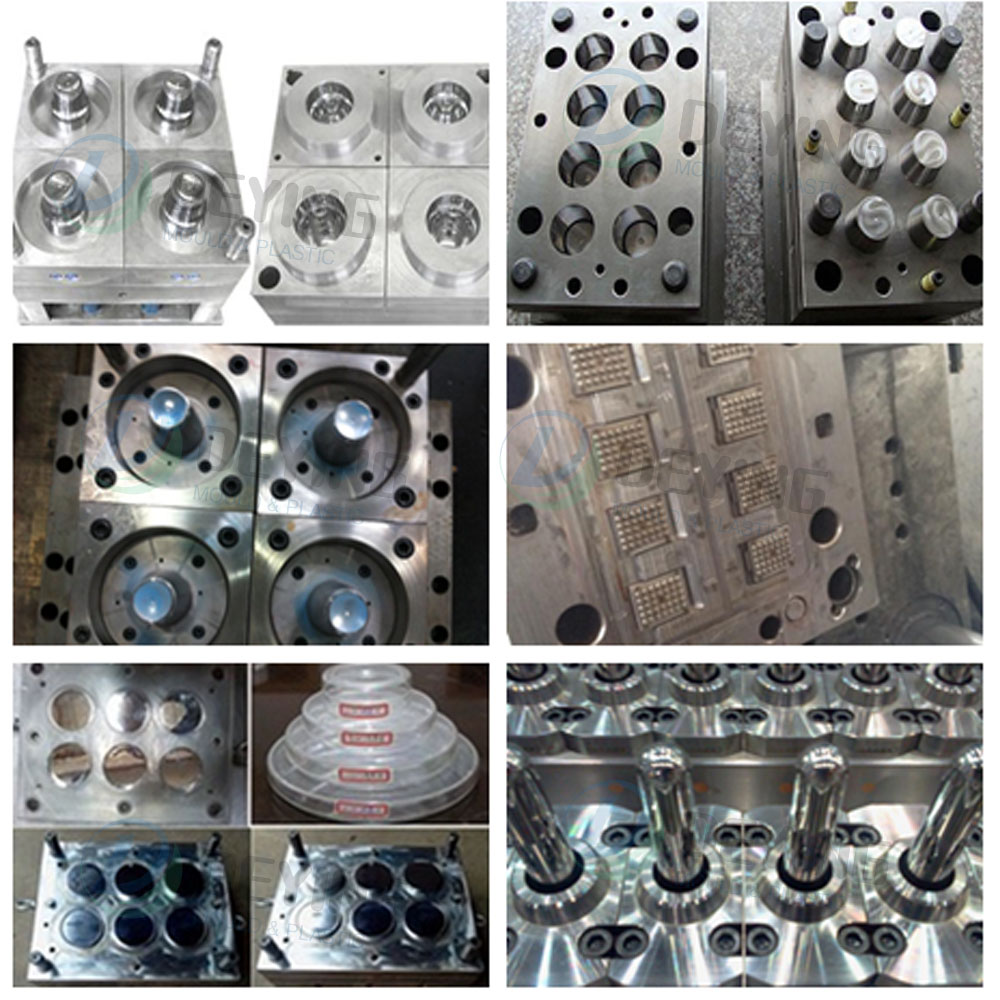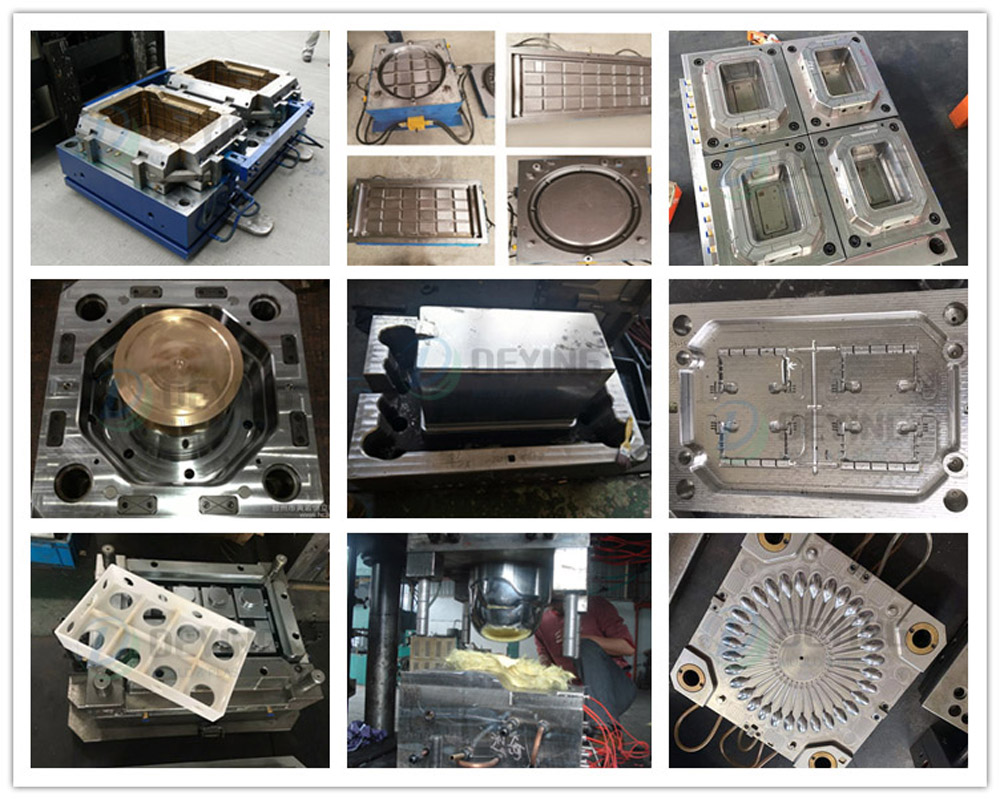 Plastic injection mold and SMC/BMC compression mold factory,one-stop service .

Bottle Cap & Preform Mold

SMC/BMC Compression Mold  

Battery Box/Container Mold  

Medical Products Mold  

Military Products Mold  

Commodity Plastic Injection

Auto Parts Mold

See All Categories
1. Plastic injection helmet Injection Mold
2. Model: All
3. Size: Depend on Sample/3D Design drawing
4. Product Material: PP,ABS,PE ect.
5.Available for Customized
Mould Name     

plastic injection mould and SMC/BMC compression mould

Mould Cavity

1*Multi-cavity,depend on your requirement or machine specification

Mould Steel

 S50C/P20H/718/H13/S136/2316/2738etc

Steel Hardness

 Steel Hardness

Mould Base

 Mould Base

Mould Runner

 Hot/Cold Runner 【Compression mould without runner,heating will oil or electric】

Hot Runner Type

 China Hot Runner,YUDO, Husky, Synventive,Thermoplay,Ewikon, Mold Master,DME

Gate

 Point Gate, Side Gate, direct gate way,Sub-Gate,Tab Gate, Fan Gate

Ejection

 Stripper Plate, Ejection Block, Ejectors Pins,gas,Cylinder

Mould Life

》300,000 Shots ,Different steel with different mold life

Production Time

 Production Time

Mould Parts 

 Standard Mold Parts

Mould Quality Levels

Level A quality(Highest Level Quality), Level B quality(Middle Level Quality), Level C quality(Lowest Level Quality) , different level with different price

Attention

 When you send us the mould inquiry, please offer the following information: 




1) Quality level you choose: Level A/Level B/Level C




2) Photo together with dimension/ drawing design

Mould Quality Control    

 For the Q/C of mould, there are 3 steps:




1.Mould Material Q/C




- Mould Steel Checking,Standard Spare Parts Checking




2. Mould Making Process Q/C




- Design checking ,Each part of mould's size checking after machining according to 2D drawing , Mould testing




3.Check with customer's requirement again before mould shipping.
The Main Mould Steel and Hardness for you reference

Steel Grade

S50C     

P20       

P20H      

718H    

2738H    

H13       

S136    

NAK80     

Hardness(HRC)   

17-22

27-30

33-37

33-38

36-40

48-52

48-52

34-40
Mould Processing Detail Time Schedule

Prepare Mold Steel 

CNC Machining 

Precision CNC Machining 

Drill         

Polishing&Carving 

Assembling and Fitting  

T1 Mould Test  

5 days

10 days

5 days 

5days 

3-5 days 

5 days 

2 days 
 Mold production process
1. Product design (customers can provide complete 3D files or sample)
2. Rapid prototyping of products (if needed)
3. Mold design
4. Mold inspection and mold flow analysis
5. Mold processing (including the use of computer numerical control (CNC) and EDM technology)
6. The first tryout
7. Mold modification and skin texture
8. Delivery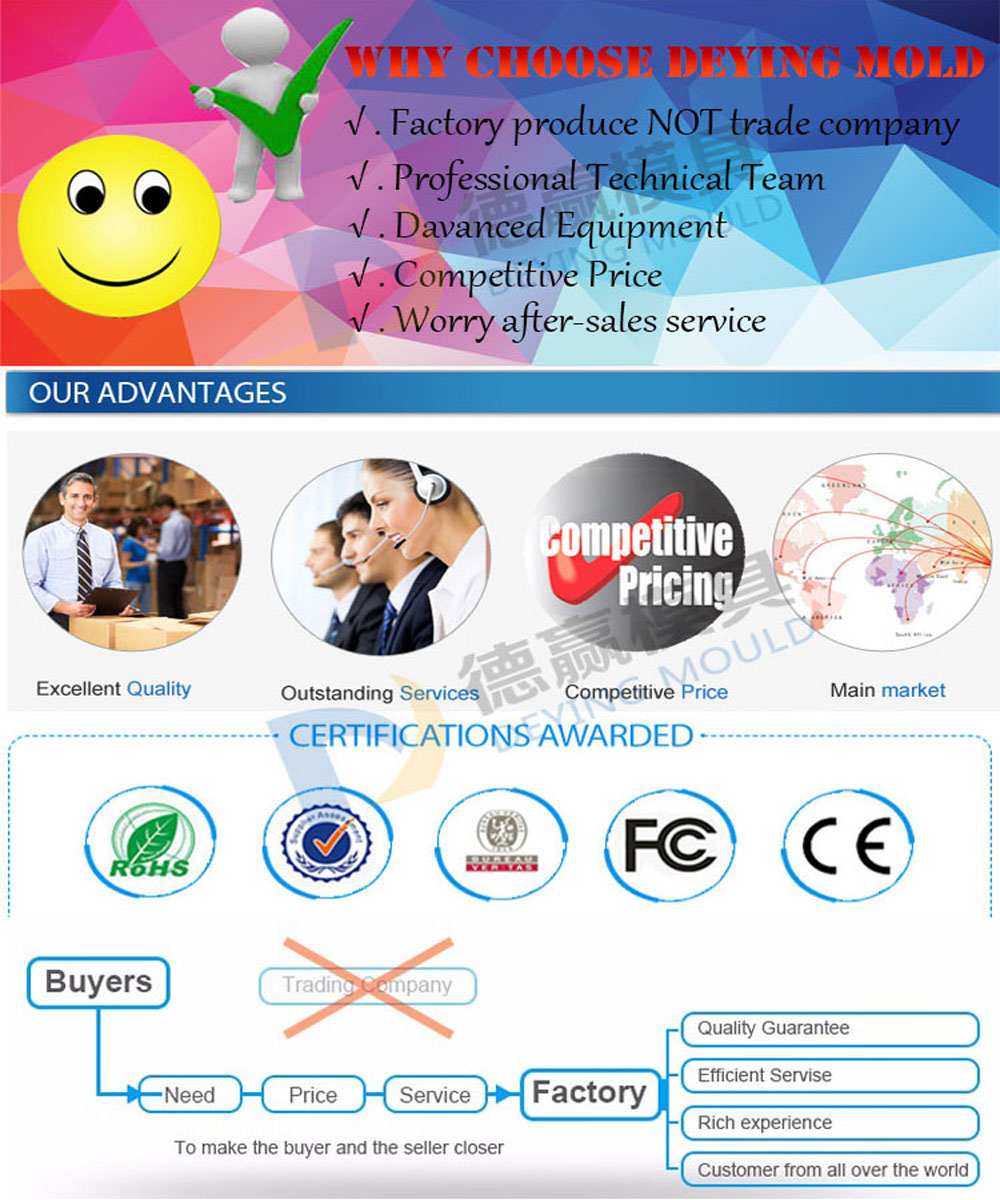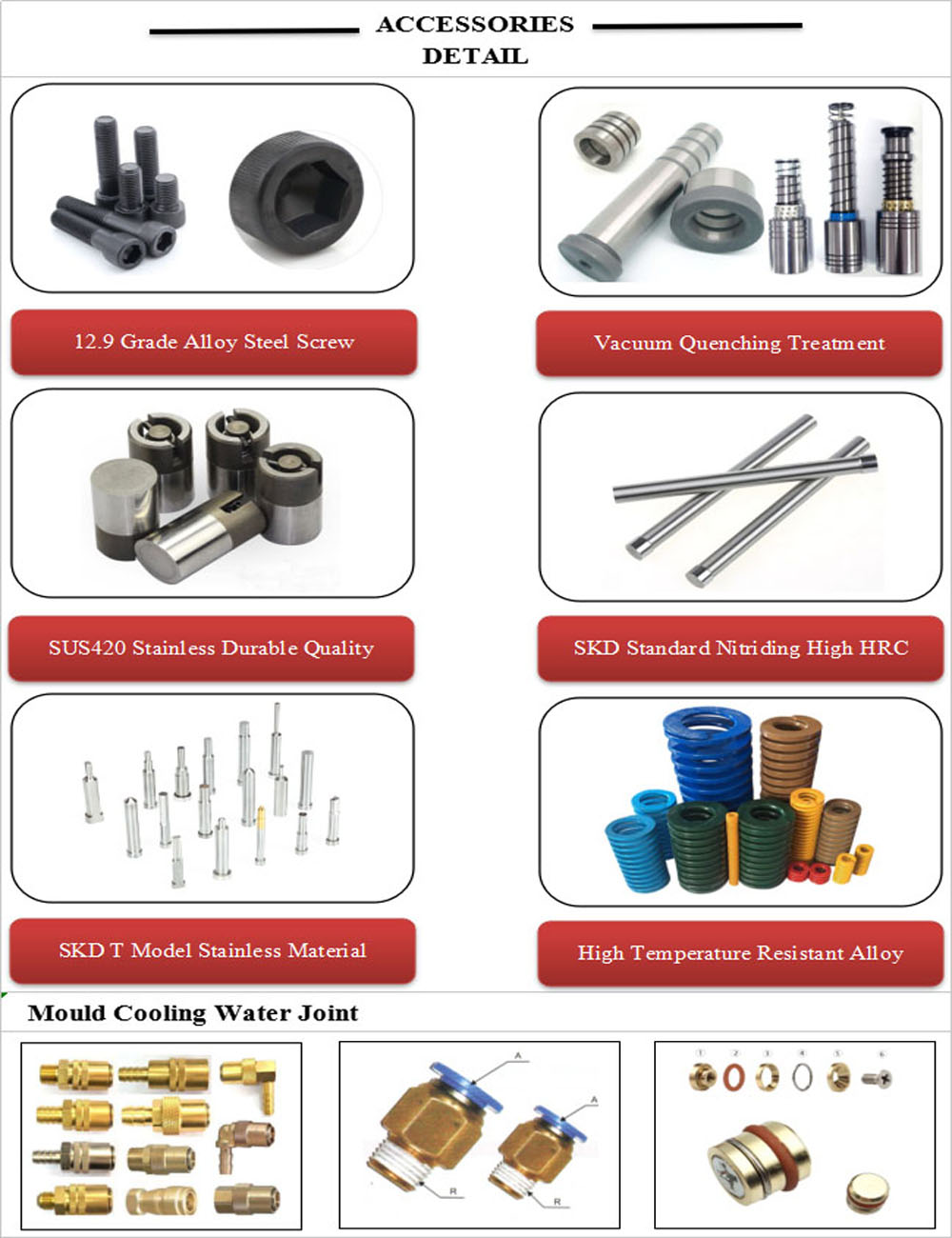 Taizhou Huangyan Deying Mould Co.,Ltd., is a professional production of plastic injection mould,fiber glass(SMC/BMC) compression mould more than 10 years experience.Welcome you contact with us!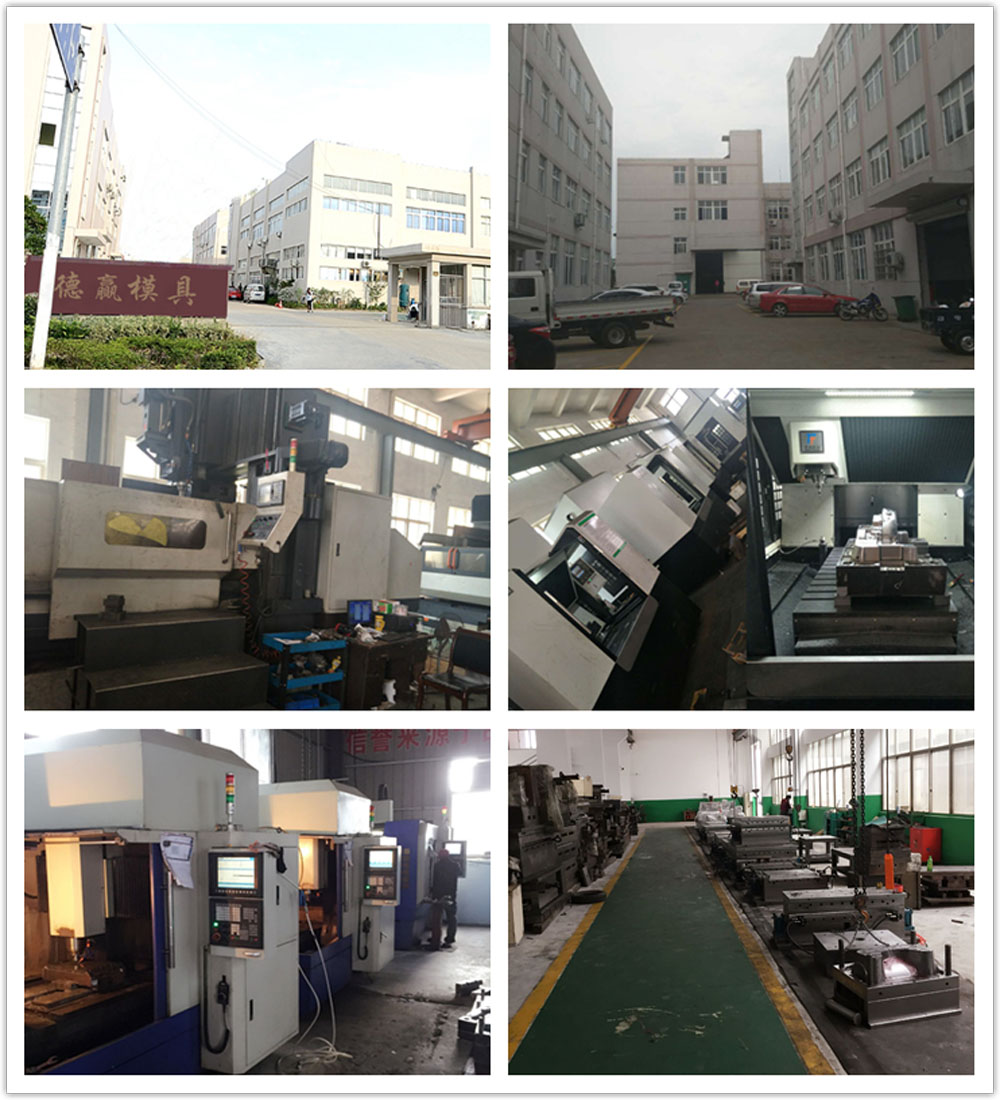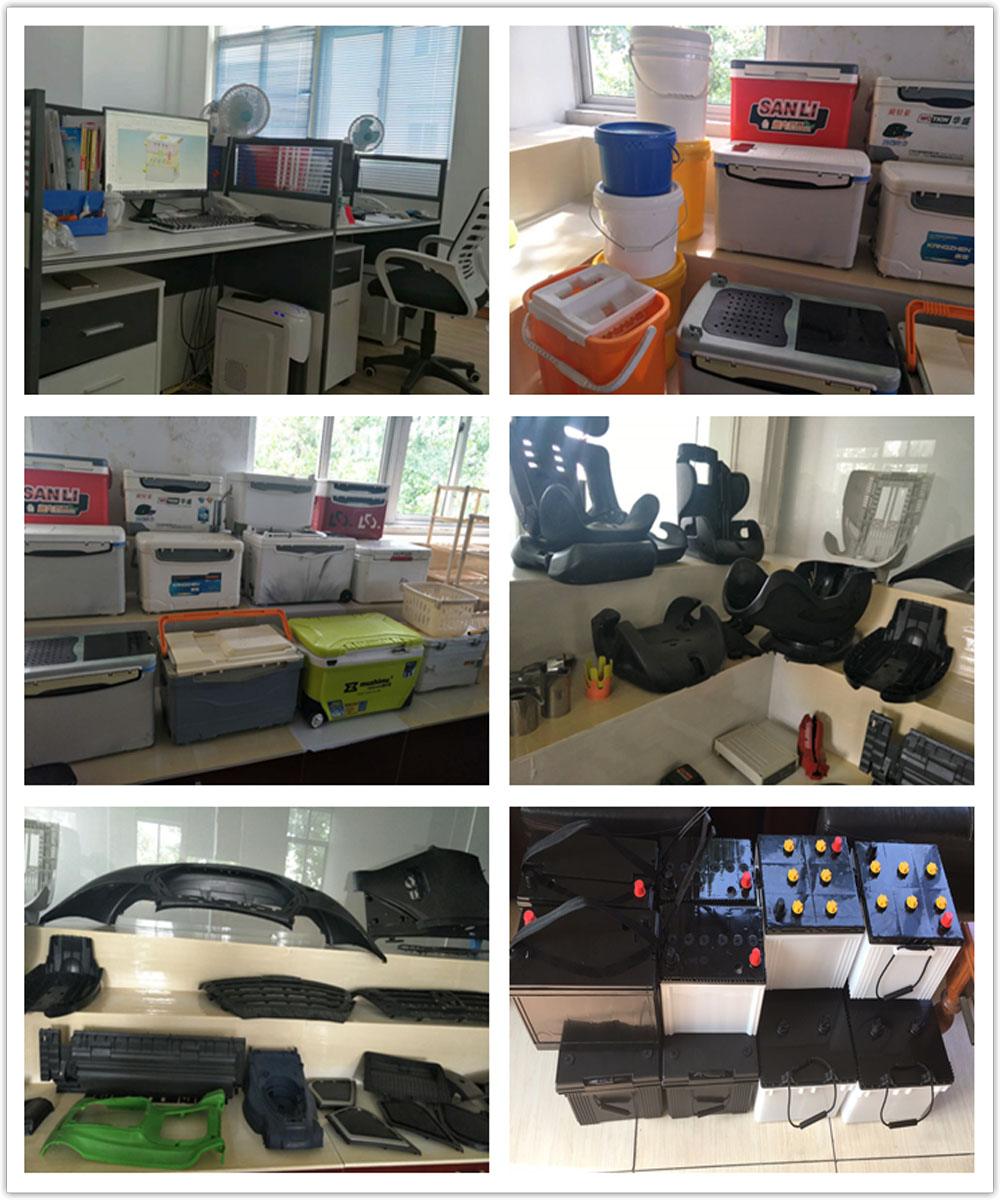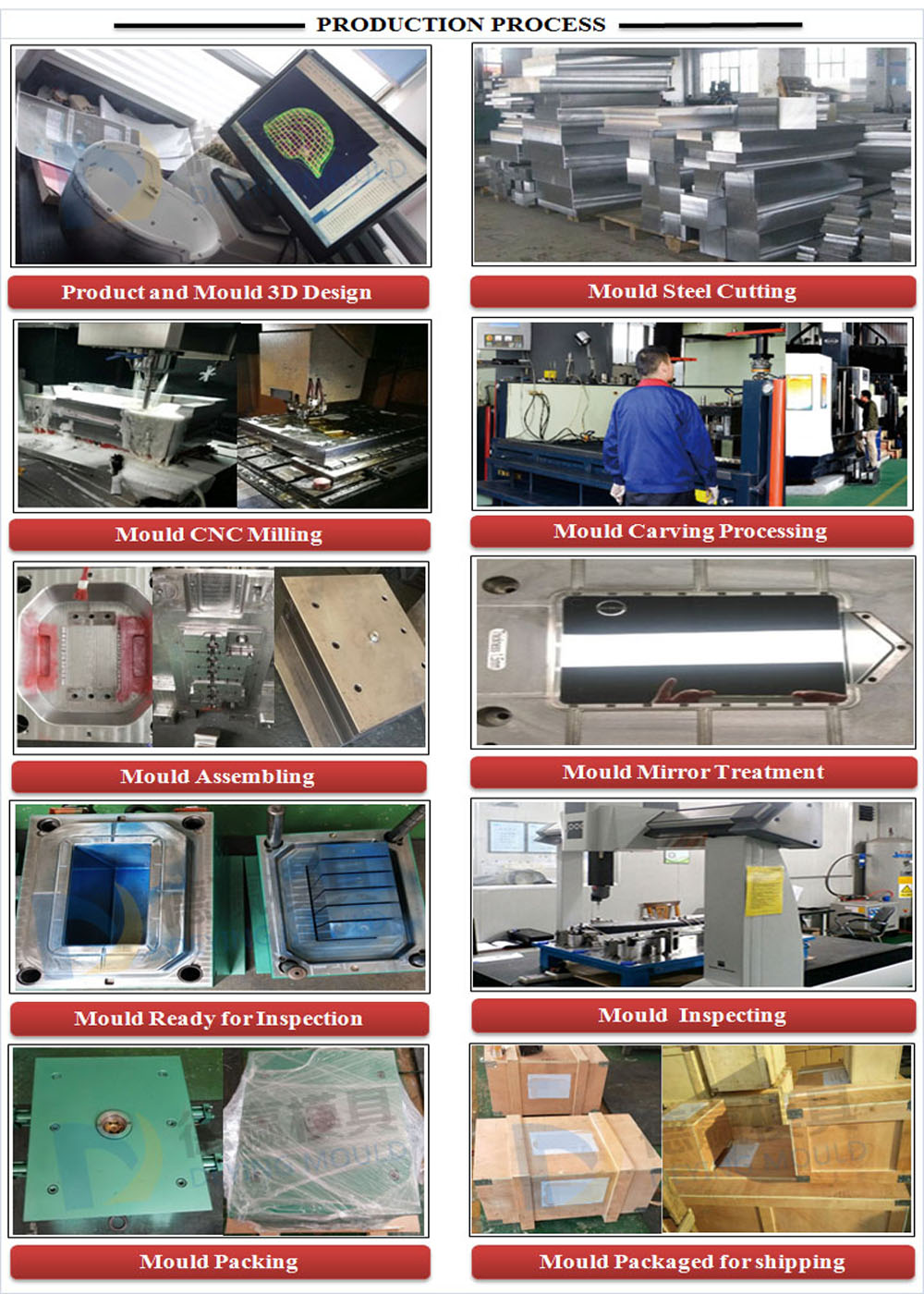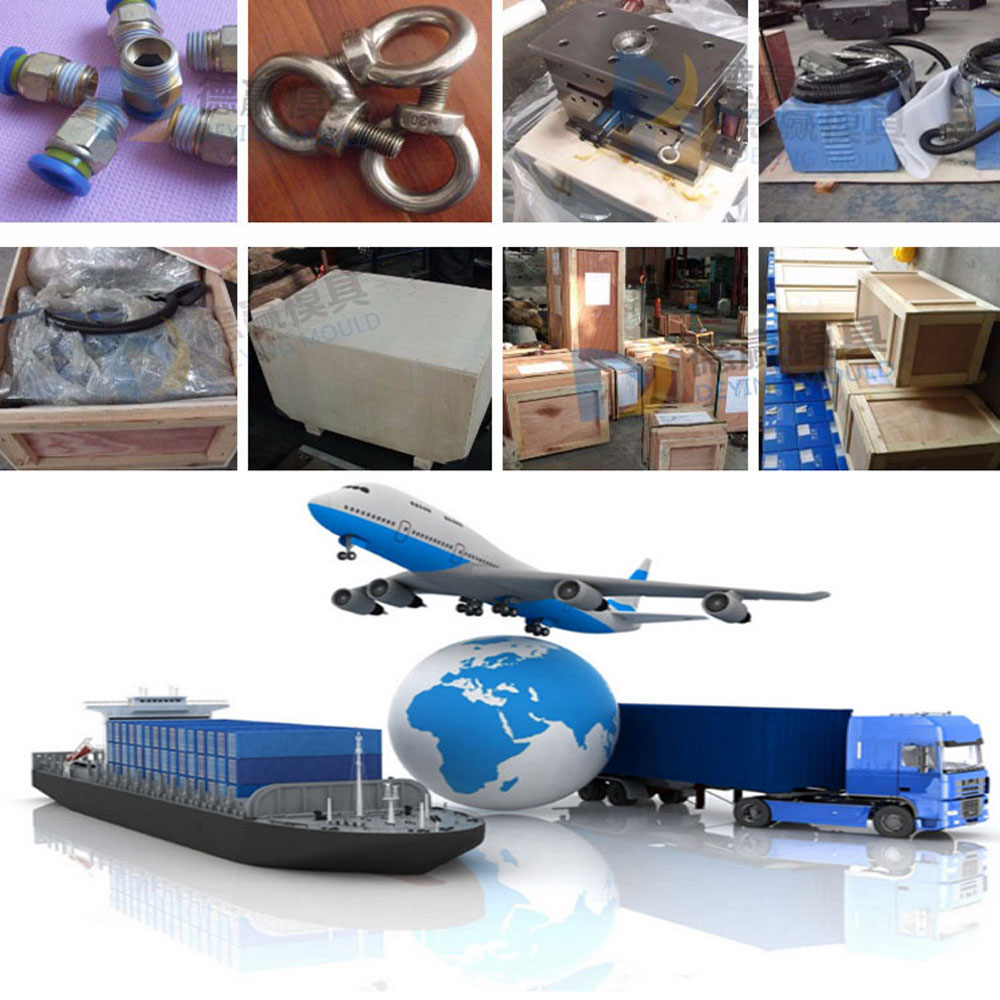 1. Q: Are you trading company or manufacturer ?
2. Q: How long is your delivery time ?
    A: Generally it is 30-50 after client payment deposit and also confirm drawing. Different mold with different delivery time.
3. Q: Can you help us with the design ?
    A: YES,We'll be free to help with you design based on your 3D/Sample .
4. Q: Do you provide samples ? is it free or extra ?
    A: YES,we will be send free sample for you confirm after we finished mold and test it .
5. Q: What is your terms of payment ?
    A: T/T(50% T/T first payment + 50% T/T at samples confirmation , before shipment.).
    If you have another question, pls feel free to contact us as below:
6. Q: What size range of molds can you make ?
     A: The mold can be up to 4 meters in length, 2.8 in width and 40 tons in weight .
7. Q: Have you ever done an injection mold and SMC/BMC/DMC/FRP mold ?
     A: Yes,We offer this service to our customers and have gained extensive experience in this field.Now our smc mold, bmc mold,  dmc mold, and frp mold technology are at the forefront of China and become the leading enterprise of composite molds in China
8. Q: Do you make hot runner molds ?
     A: Yes,we are skilled in using a variety of different hot runners such as D-M-E, YUDO, Mold-master, Synventive, husky, PSG,HASCO, etc. For the mold you want to machine, you can choose the hot runner system that you are satisfied with. 
9. Q: What's the format of file is available for you ?
     A: We can accept different file formats such as IGES, DXF, DWG, STP, PRT, X_T, PDF, etc .
10. Q: Which plastic materials do you use ?
      A: ABS, PP, PC, PE, HDPE, POM, PA6, PA66, PA6+GF, PS, PMMA, TPU, TPE, PVC, etc. We have extensive experience in the injection molding process of these materials, and adjust the injection molding parameters to get the perfect plastic products.
11. Q: Mold packaging and shipping methods ?
      A: When the mold is finished, we will apply a layer of anti-rust paint on the surface, then wrap it in plastic film, wrap it and put it into a sterilized wooden box.
      Additional Documents:1. A1 paper size assembly drawing; 2. Electrode description; 3. Hanging ring, screw description; 4. Material proof; 5. Mold brake device and other necessary accessories.
12. Q: Do you sign a confidentiality agreement ?
      A: Yes,We understand the importance of design to you. Signing a confidentiality agreement is also our company's policy. We may not disclose or copy any design or ideas about your company's products or your company's information to third parties without your permission .
---
---